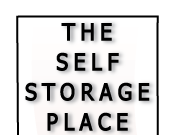 Memories of the Past
Our building has a long history. Long before our buildings provided storage facilities in Victoria, BC, they were used to make Convoy Bars for World War II troops, assembling 40-ton consignments of Pilot Bread (unsweetened biscuits as staple), and dog biscuits for the sled huskies in the Hudson's Bay Trading Posts, located in the Arctic.
Canadian explorer Stefansson sailed from Victoria in 1912 to begin his historic North Pole expedition, taking with him a heavy load of pilot biscuits made by the local bakery, Popham's. Other town residents remember with nostalgia the bakery's horse-drawn wagons that delivered the bread and confectioneries around the town, and the crowds of children that followed the wagons calling out for cookies—cookies that often flew through the air to eager little hands, and cheers of delight.
It is a place that ran always with efficiency, its machinery & equipment considered the cutting edge of technology for years. It was a place that honoured its staff and encouraged a family environment. When the buildings closed forever by Ormond's Bakery & Confectionery an era had ended. But the buildings, now housing a family run business providing storage facilities to Victoria, BC since 1971 operates along the same lines; with good cheer, best quality service, loyalty to customers and an appreciation for the history of Victoria and its residents.
Our Goal Today
Now raising the third generation of Rogers in the business, our family is committed to ensuring our
provision of services
is genuine and honest. Our goal and that of our helpful staff is to work successfully with our clients to ensure the best rental of space possible, for your belongings. We are your family attic space, just a little futher away.
Contact us
for great service!